WatchtowersEdit
Through watchtowers, you can distribute your newly trained Colony Guards throughout your colony to create a defensive cordon to keep your colony safe.
Watchtowers have 3 different cosmetic varieties, "Tower", "City", or "Castle".  This only dictates the visual appearance of the tower, it's function is exactly the same regardless of which type it is.

The Level 1 Watchtower is the same for all three types.  At level 1, a single guard will be assigned to the tower, No orders can be given to the guard at Level 1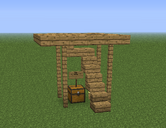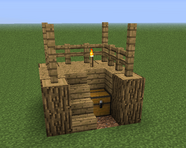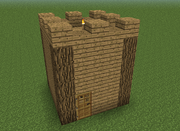 Watch Tower
     Castle Tower                                   City Tower
I will just put the pictures and the contents of other pages and some levels of the Towers tomorrow and put the name of the picture in their picture place.Edit
Posted by: Jeremie 25 (talk) 01:06, February 3, 2013 (UTC)
Ad blocker interference detected!
Wikia is a free-to-use site that makes money from advertising. We have a modified experience for viewers using ad blockers

Wikia is not accessible if you've made further modifications. Remove the custom ad blocker rule(s) and the page will load as expected.